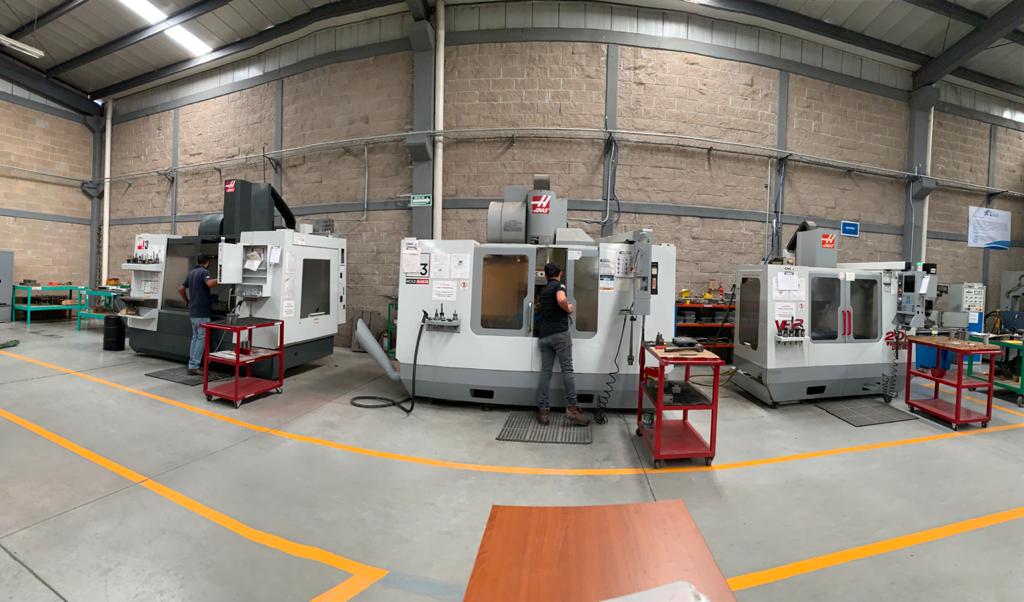 Mission :
Manufacture tools for the die-casting and plastic injection industry that effectively meet the quality and punctuality requirements established with all our clients.
Vision :
To be a world-class company, leader in the market, capable of manufacturing the best molds and tools, complying with the highest quality standards and managing to satisfy the expectations and needs of our clients within the established strategy deadlines.
On the other hand we make carried out, as well as preventive and corrective maintenance of the molds. Our manufacturing capacity of 1500x3000x750mm (x, y, z) with a maximum weight of 4 Tons each tooling
Core Business :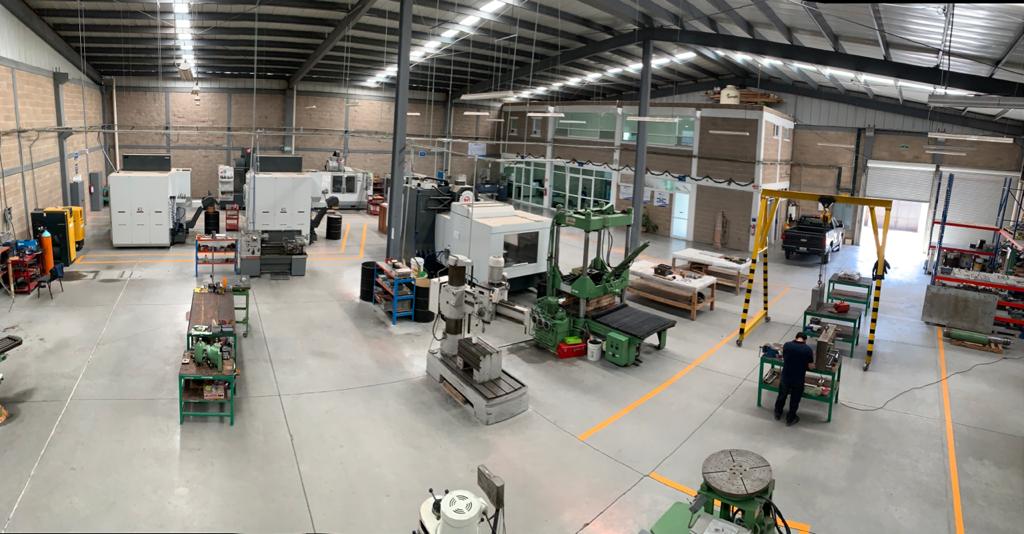 Since 2018 the company
We has taking it upon themselves to restructuring and invested in High technology machinery with 5-axis machining centers and incorporating highly qualified personnel: engineers, designers, programmers, operators and administrative personnel.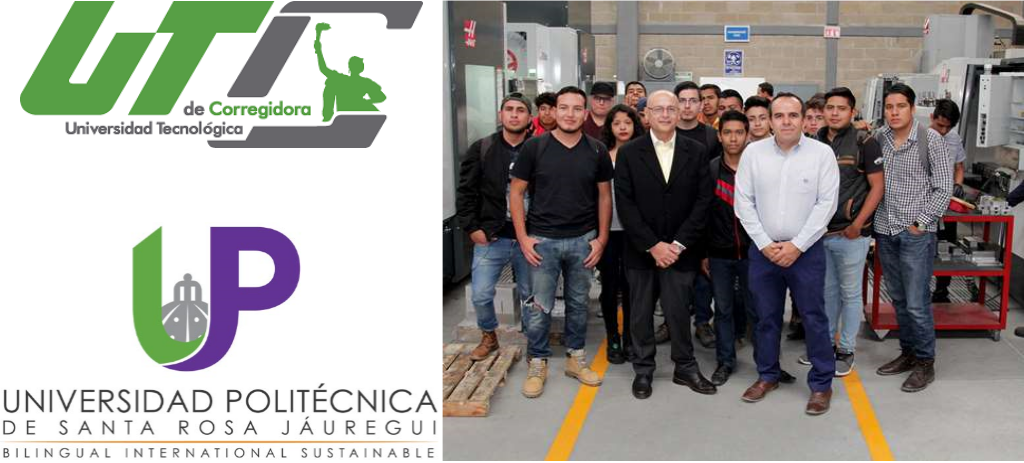 Strategic Alliances
We have strategic alliances with the educational sector, An agreement was signed with Universidad Tecnológica de Corregidora and another with Universidad Politécnica de Santa Rosa de Jáuregui to receive students of different engineering for internships.
Currently working on the implementation of AS9100D
To acquire new customers inside the aeronautical sector. We already belong to the Asociación Mexicana de Manufactura de Molds y Troqueles (AMMMT). We are currently seeking to strengthen our presence in the automotive industry .
History
Our history has shaped great advantages in the organization
Human Resources and Technology
Human Resources
We have the best human resources with experience and the expertice in molds manufacture
Technology
The company operates with avant-garde american and italian technology
Infrastructure
We have measuring in house by CMM (Until 1,500mm large parts)
Work Area
We have 1000 m2 workshop for manufacturing & production
Work Shifts
2 shifts, 6 days/week
All
Machinery Catalog
Parts Catalog
Download Catalogs
Certifications
We workd for the gas, electrical, automotive, electronics, household appliances, aeronautics industries where we have developed successful projects for different companies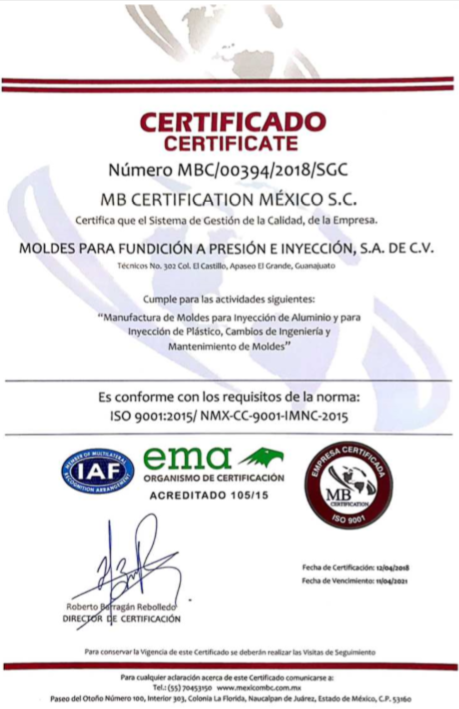 Quality Certification
ISO-9001 2015MBC/00394/2017/SGC
The company has quality certificate ISO-90012015 MBC/00394/2017/SGC. And now we are implementing the Standard AS9100D
Main Customers
Our clients strengthens us





Contact us
Técnicos No. 302 Street, Distrito Industrial Oriente. CP 38180 Apaseo El Grande, Guanajuato
administracion@mfpmoldes.com.mx
(442) 220 5140
(442) 688 1811